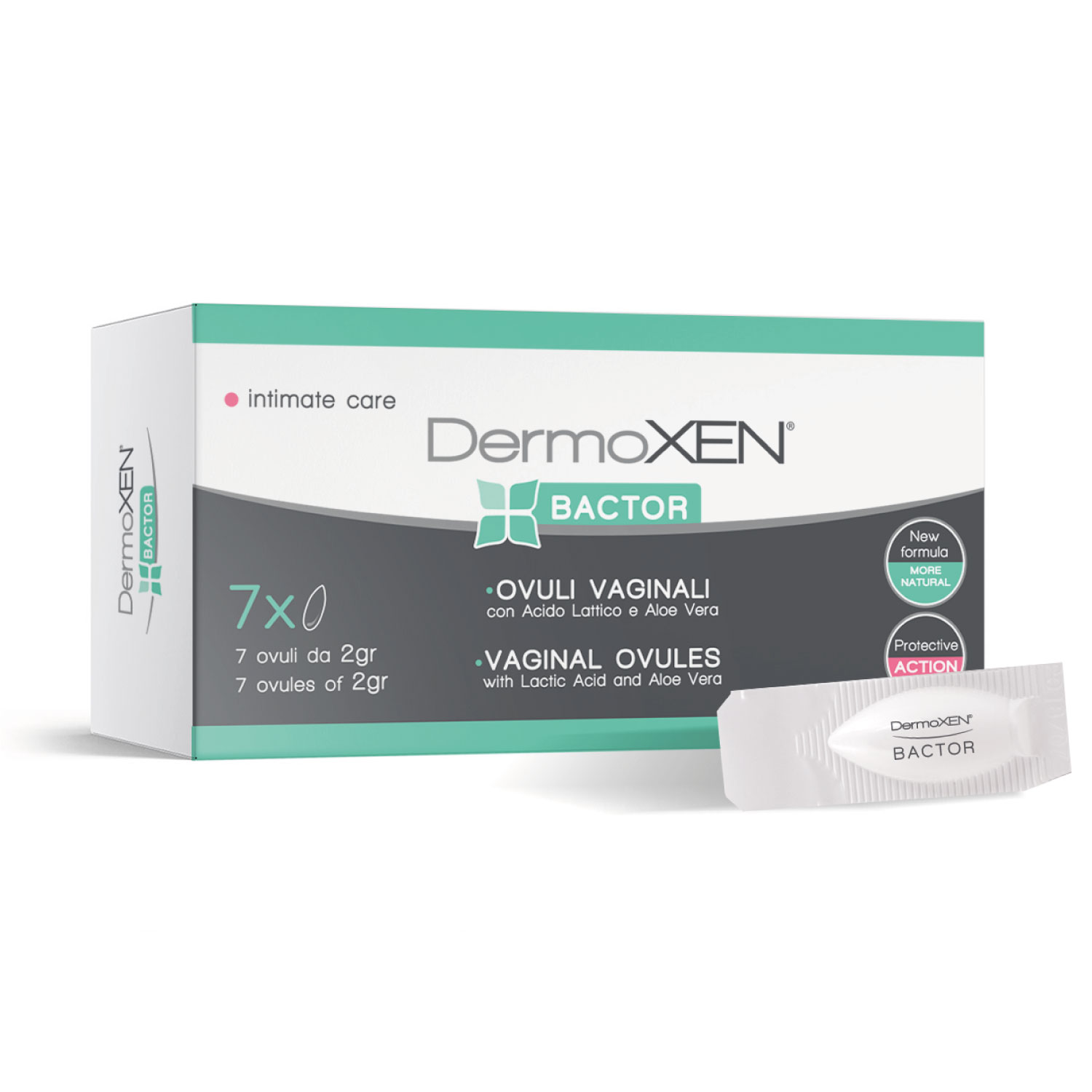 | | |
| --- | --- |
| | Clinically tested. Paraben and thiazolinone FREE. |
| | In vitro test of tolerance |
| | Nickel tested. |
| | Fragrance, colorant and silicone free. |
| | In pharmacy |
---
Dermoxen BACTOR
vaginal ovules
Protect & soothe
---
Dermoxen BACTOR vaginal ovules protect the natural defences of the vagina, fighting bacterial and fungal attacks, also in case of diabetes, medicine abuse and stress.
Dermoxen BACTOR vaginal ovules are recommended:
for the treatment and prevention of vaginosis and bacterial and fungal vaginitis, also associated with itching and burning, attenuating their symptoms.
Hyaluronic acid (sodium salt), Vitamin E, lipophilic extract of Aloe vera, Chlorhexidine dihydrochloride, semisynthetic glycerides.
Treatment of bacterial and fungal infections
Treatment of relapse
Irritations, bad odours, vaginal discharges and itching
Medical device
Extract one single ovule and insert it deeply into the vagina, in a supine position, before going to bed. It is recommended to use 1 ovule a day for 7 days.