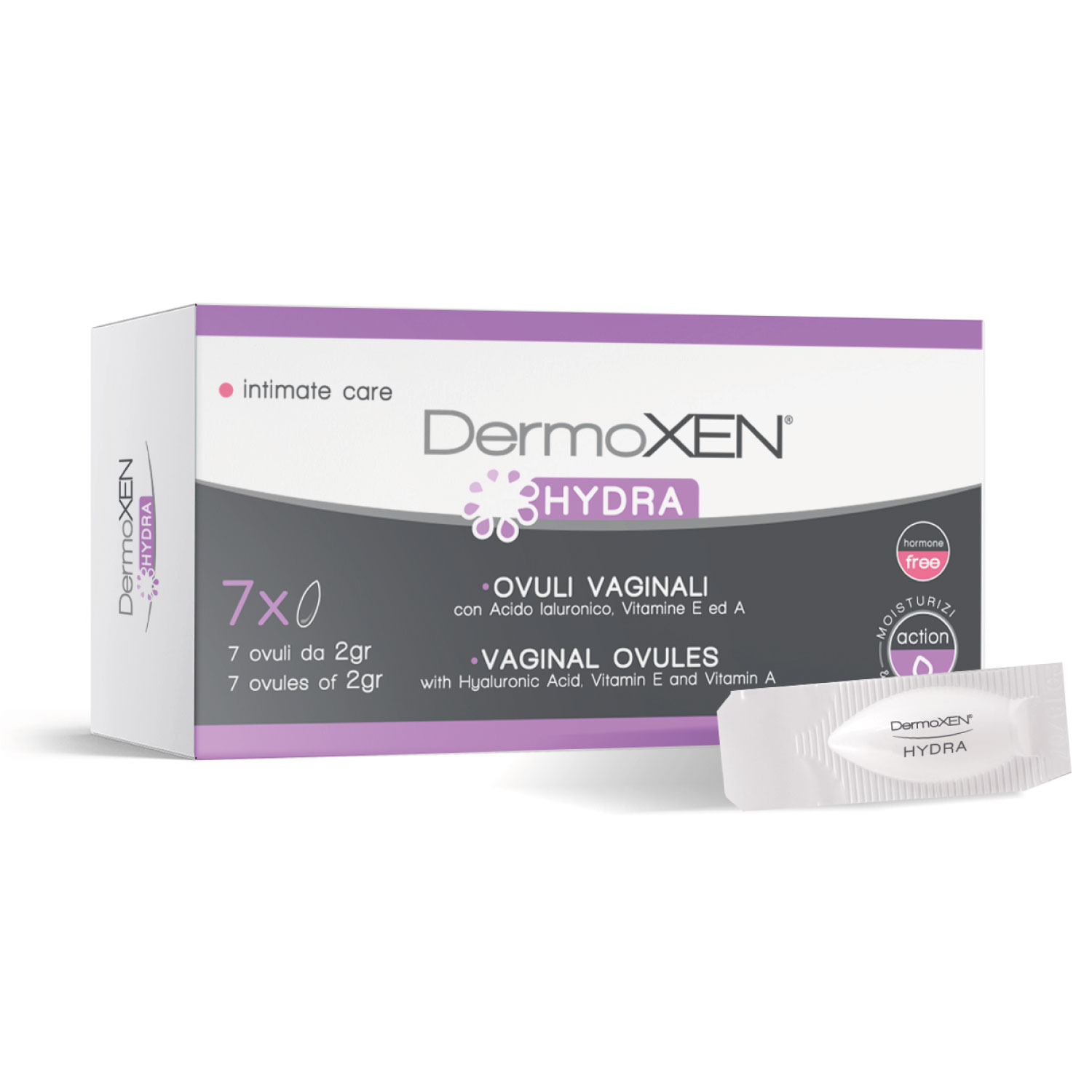 | | |
| --- | --- |
| | Clinically tested. Paraben and thiazolinone FREE. |
| | In vitro test of tolerance |
| | Nickel tested. |
| | Fragrance, colorant and silicone free. |
| | In pharmacy |
---
Dermoxen HYDRA
vaginal ovules
Protect, restore & repair
---
Dermoxen HYDRA vaginal ovules with moisturizing, protective and soothing action, give relief from irritation, itching, burning and dyspareunia, caused by poor or absent vaginal secretion.
Dermoxen HYDRA vaginal ovules are recommended for:
the treatment of vaginal dryness in climacterium and menopause, in the postpartum period, during chemotherapy or ionizing radiation therapy
in case of vaginal dryness due to diabetes and stress.
Hyaluronic acid (sodium salt), Vitamin E, lipophilic extract of Aloe Vera, semisynthetic glycerides.
Vaginal atrophy
Menopause vaginal diseases
Intimate physical treatments
Medical device
Wash your hands carefully, extract one single ovule and insert it deeply into the vagina, in a supine position, before going to bed.
Intensive treatment: 1 ovule a day for 7 days.
Maintenance treatment: 1 ovule every 3 days or according to your doctor's advice.